Industry Solutions
Government
Improve accuracy and controls with Zavanta Policy & Procedure software
Today government entities at all levels are under intense pressure to maintain high service levels with reduced budgets. (i.e. "do more with less)." Regulatory pressures and public scrutiny contribute to their challenges. Even a small error, for example in law enforcement or the court system, can be detrimental to someone's life.
With laws are constantly changing, so it's no small task to keep policies and procedures updated and available to employees across multiple divisions and locations. Employee training must be agile. The traditional methods built on top of MS Word or PDFs, can't keep up.
Zavanta is a more modern approach. Policies and standards can easily be LINKED to the procedures needed to carry them out. Employees work smarter, auditors love the results.
Zavanta has helped government entities at the federal, state and local level:
Meet regulatory compliance, reduce risk
Standardize service delivery across locations
Provide employees flexible, just-in-time training
Reduce operating costs and errors
Accountability isn't just a buzzword when everyone knows what to do.
Essential features for standardizing quality service.
Standardize all policies and procedures with Zavanta's structured authoring wizard
LINK policies to the SOPs and detailed instructions for compliance
Auto-generate a searchable 508-compliant internal or public-facing portal. Non-technical users can do it themselves without IT. Press a button, updates go out to your workforce instantly
Streamline reviews and approvals with automated workflows
Explore all of Zavanta's features >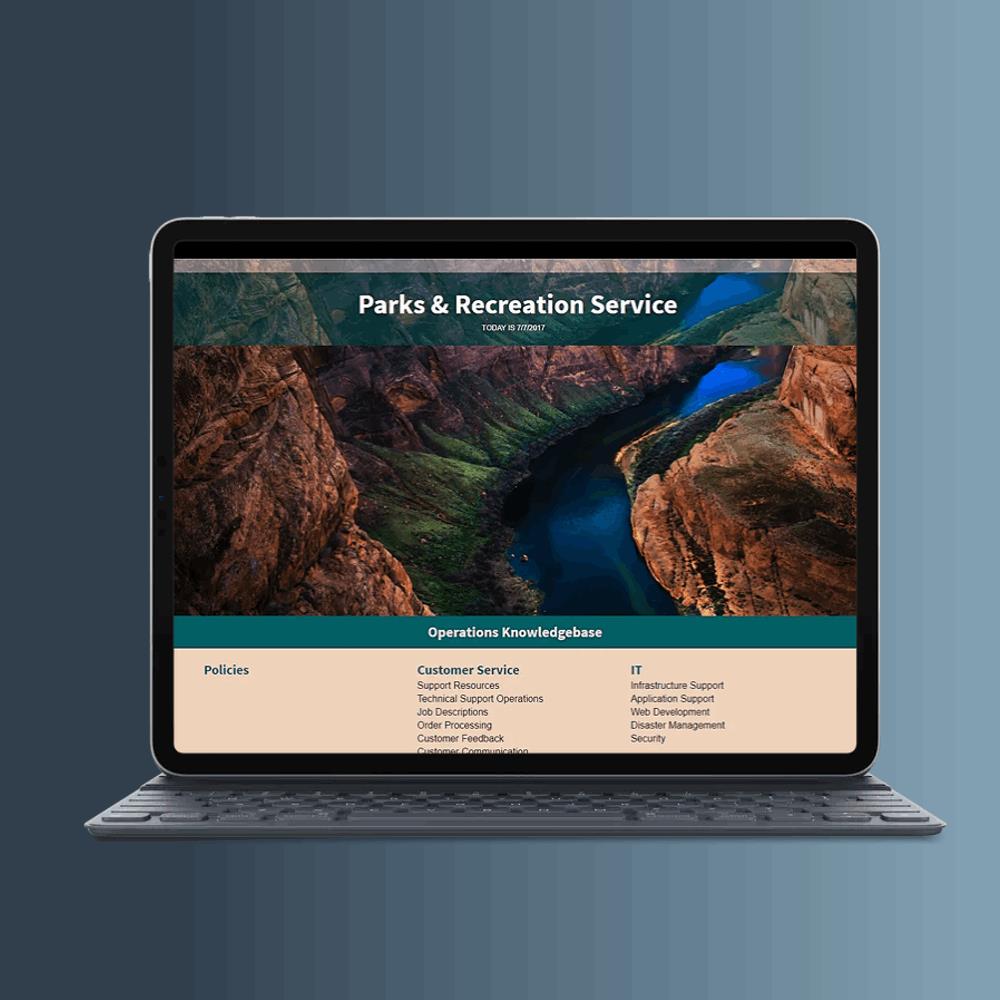 Everyone benefits.
Accountability for excellence is embedded in your organization's DNA. You have a single tool to manage with, train from, and meet compliance.

Employees
Instead of asking co-workers or supervisors for help, employees can look up how to do any task or policy from any device, 24/7.

Supervisors
Works and responsibilities are easier to delegate. Managers spend less time answering routine questions because employees can help themselves.

Compliance Officers
Reduce legal liability. Clear policies and procedures prevent errors before they happen. If you need to prove attestation, Zavanta provides audit trails and usage analytics.

Regulators
Policies are clearer; less vague. All content is well-organized which results in smoother, faster auditors and less chance of citations.

IT / Security Teams
With Zavanta's automatic portal generation, end users can generate a highly secure searchable knowledge base on their own, in a fraction of the time to build it on your own.

Training Department
You can leverage policy and SOP content to standardize training across the organization. Easily create tests and report results. With Zavanta, training time and costs are significantly reduced.