Everything you need to
capture, communicate, and manage
SOPs, Policies and more.

Explore

Capture
Clarity, consistency, always.
With Zavanta's "smart" knowledge capture wizard, anyone can create user-friendly policies, SOPs, work instructions, job descriptions, FAQs, and more. Zavanta's structure and controls ensure that policies and procedures are consistent, clear, and complete - no matter who the author is.
Zavanta's Content Overlay
Performance support for authors.
Zavanta's interface, called a Content Overlay, prompts authors, helping them "think through" what the policy or procedure actually is. Built-in controls ensure authors provide all the information users need, in the right order. Expert writing advice is built in.
You can customize Content Overlays, make certain fields mandatory, set access permissions and more.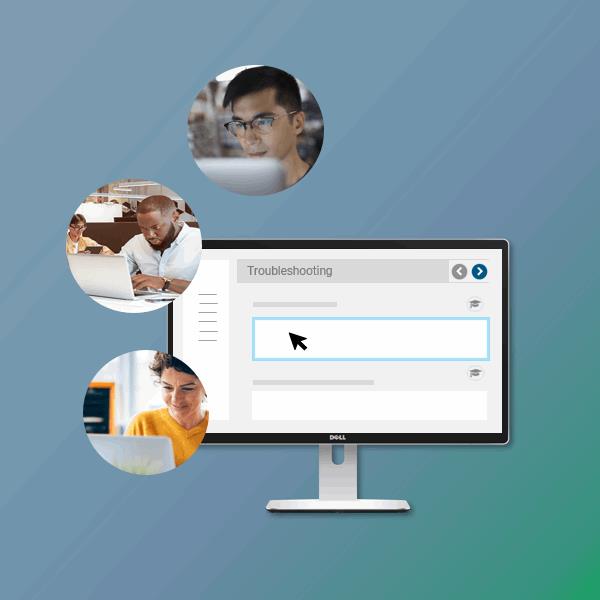 "With Zavanta, having a template that asks me questions and walks me through all the information needed has been very helpful."
Loretta Maine, The Crossland Way, LEED Coordinator
Crossland Construction

Stop wasting time formatting.
Free up your authors to work on more value-based tasks. Zavanta automatically formats everything for you.

Slash updating time.
Changes like department names or job titles can impact hundreds of documents. With Zavanta, make sweeping changes across documents.

Standardize automatically
Inconsistencies waste time and confuse readers. With Pick Lists, authors build content fast by picking items from pre-defined standardized lists.

Add videos, images, and podcasts.
Combine text with supporting media. Zavanta's built-in image editor makes it easy to edit images such as screen captures.

Help readers find their way.
Help readers jump to related content. Insert links to related documents, bookmarks to specific steps and sections.

Write clearer instructions.
Use a drag and drop step engine to quickly map out steps and reorder them. Zavanta's structure helps authors avoid common procedure writing mistakes.
Communicate
Deliver content the way your audience
wants it.
Zavanta separates content from output format so that content can be re-purposed for multiple audiences and uses. With the press of a button, generate multiple content assets, without re-formatting.
Zavanta applies a standardized format so that all procedures look the same, all policies look the same – no matter who the author is.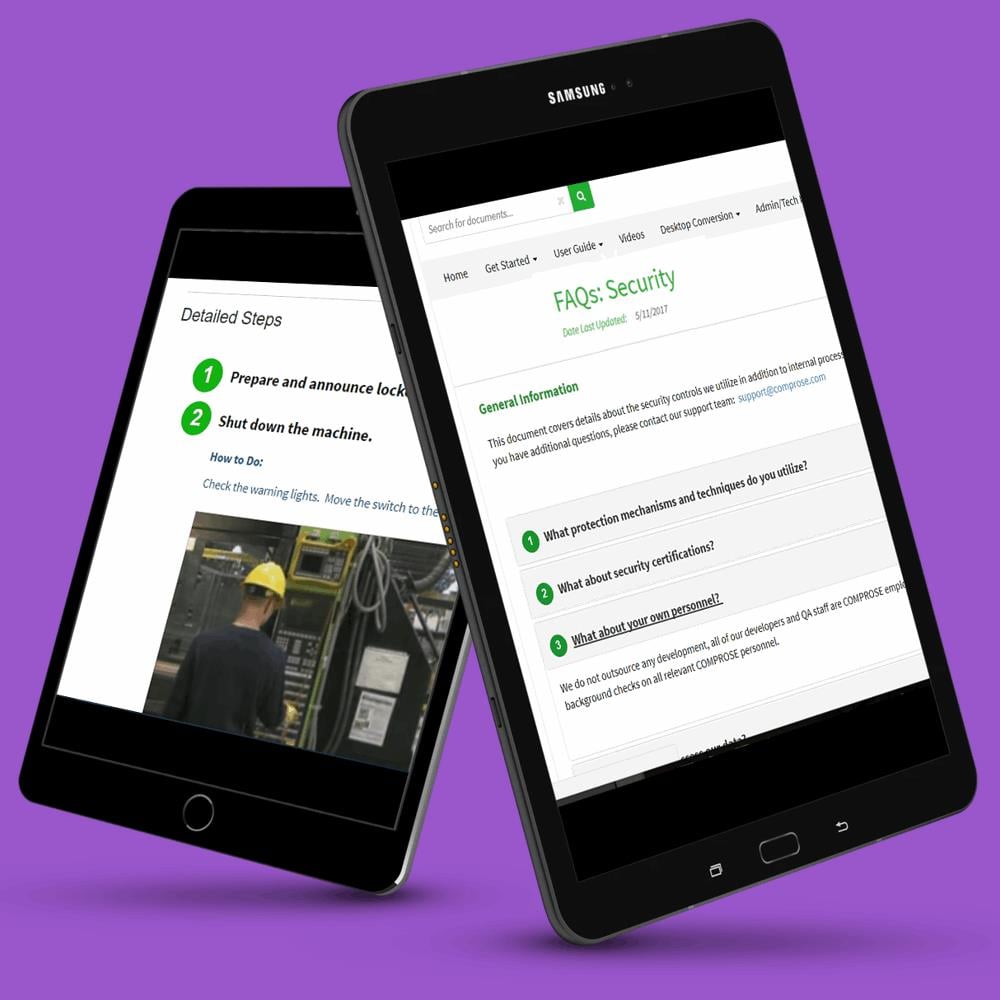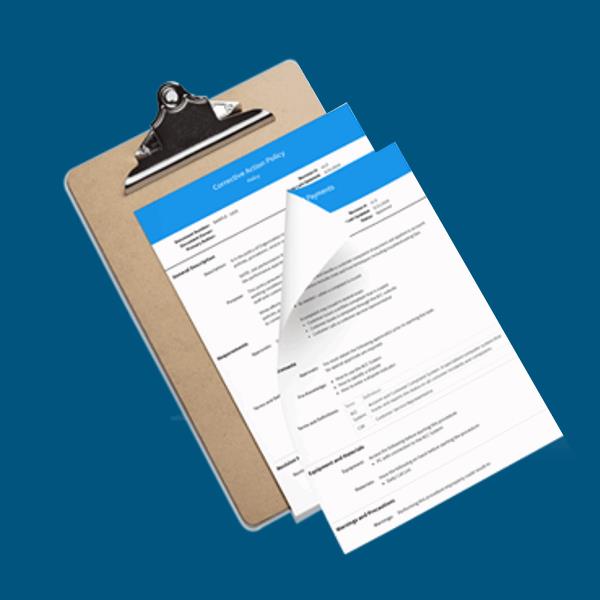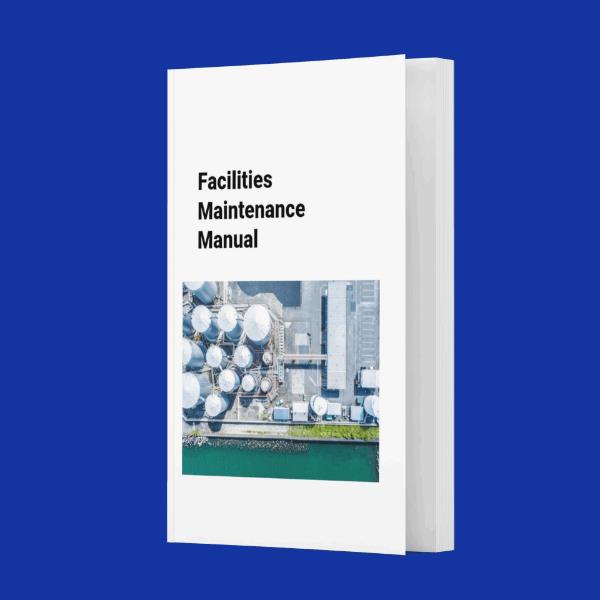 Web Portals
Inspire. Engage. Empower.
Who says policies and procedures are boring? Our customers are creating amazing experiences
for their employees without IT or expensive developers. Include videos, podcasts, attach tests
and attestation, create kiosks and more.
Scroll through the examples below:
Global Translation System (GTS)
Transform translation management into a lean process.
Now, organizations can give employees access to a single source of truth (all policies, SOPs, best practices) in their own language, at significantly less cost and risk than conventional approaches.
This is an add-on premium module to our Enterprise Plan.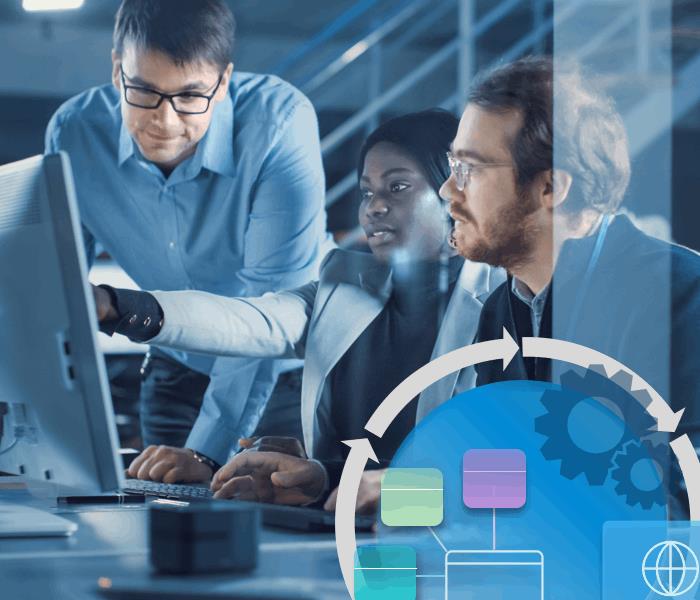 User-friendly, on any device
Get all the functionality of a modern policy and procedure communication system.

Find it fast. Search or QR code.
With built-in search, users find what they need fast. Zavanta generates QR codes so that users can scan with their mobile devices to access SOPs.

Update everyone, instantly.
Press a button, updates are available to your entire workforce. No document uploading needed. Change bars show where updates were made.
Don't leave anyone out.
Zavanta portals are 508 compliant, meaning they are user-friendly for those with visual impairments.
Connect users to your experts.
Why not identify who your resident expert is and connect your users to them? It's easy to insert links to SME contact info.

Share with the general public.
With Zavanta's public-facing portals, share your policies and procedures with any external community.

Collect audience feedback.
Let users rate documents. Uncover better ways to work by collecting comments from users with Feedback Surveys.
Manage
Now, managers can easily monitor
performance and compliance.
Read Verify
Attestation puts accountability front and center.
With Zavanta's Read Verify feature, employees can sign off that they have read the content and understand it.
You can set up Read Verify campaigns that automatically send out email notifications on a schedule. For example, create a campaign that runs at the beginning of every year requiring employees to review the latest HR policies.
Managers can view results from their dashboard and export data for use in other systems.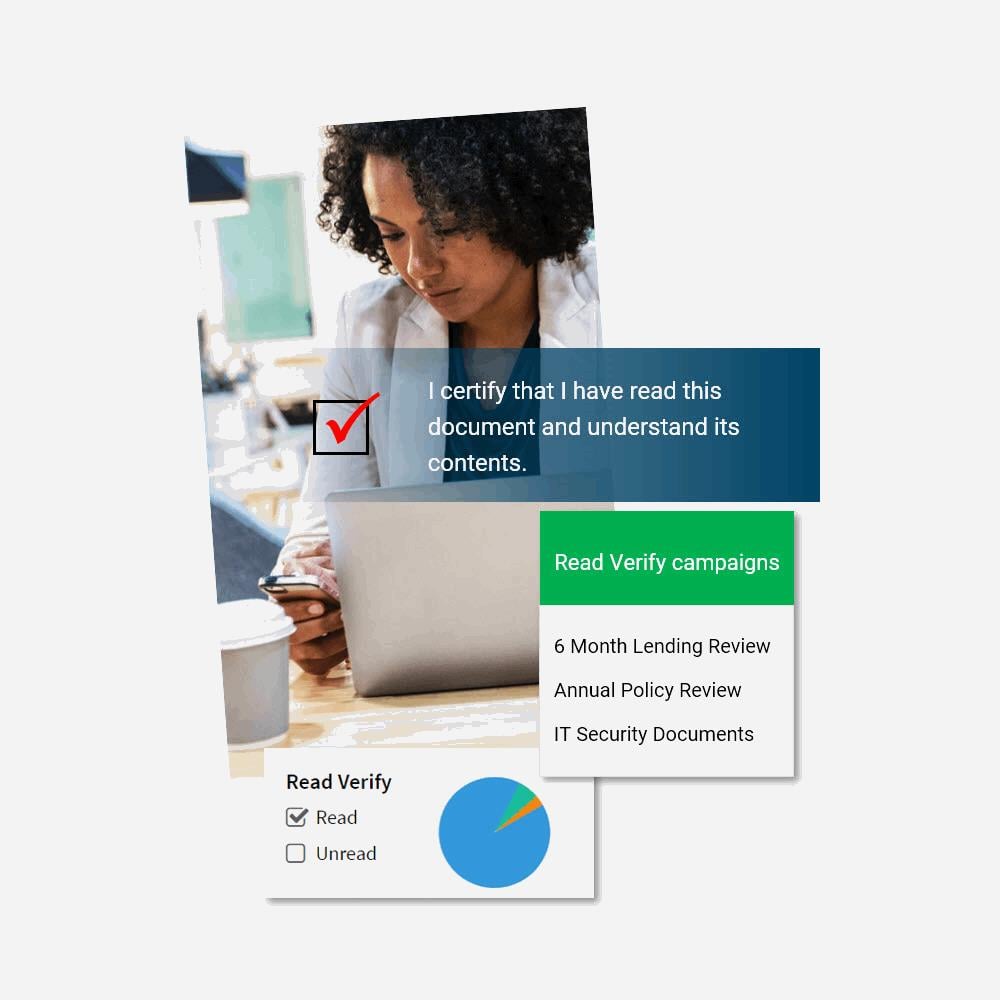 Testing and Quizzes
Test employees' knowledge.
With Zavanta's drag and drop test creator, it's easy to create tests and quizzes on any topic. Because tests are mobile-friendly, employees can take tests from their desktop, tablet, or phone.
Automatically email notify employees when it's time to take a test, notify managers when someone fails, and more.
Visualize test results with charts or reports from your dashboard.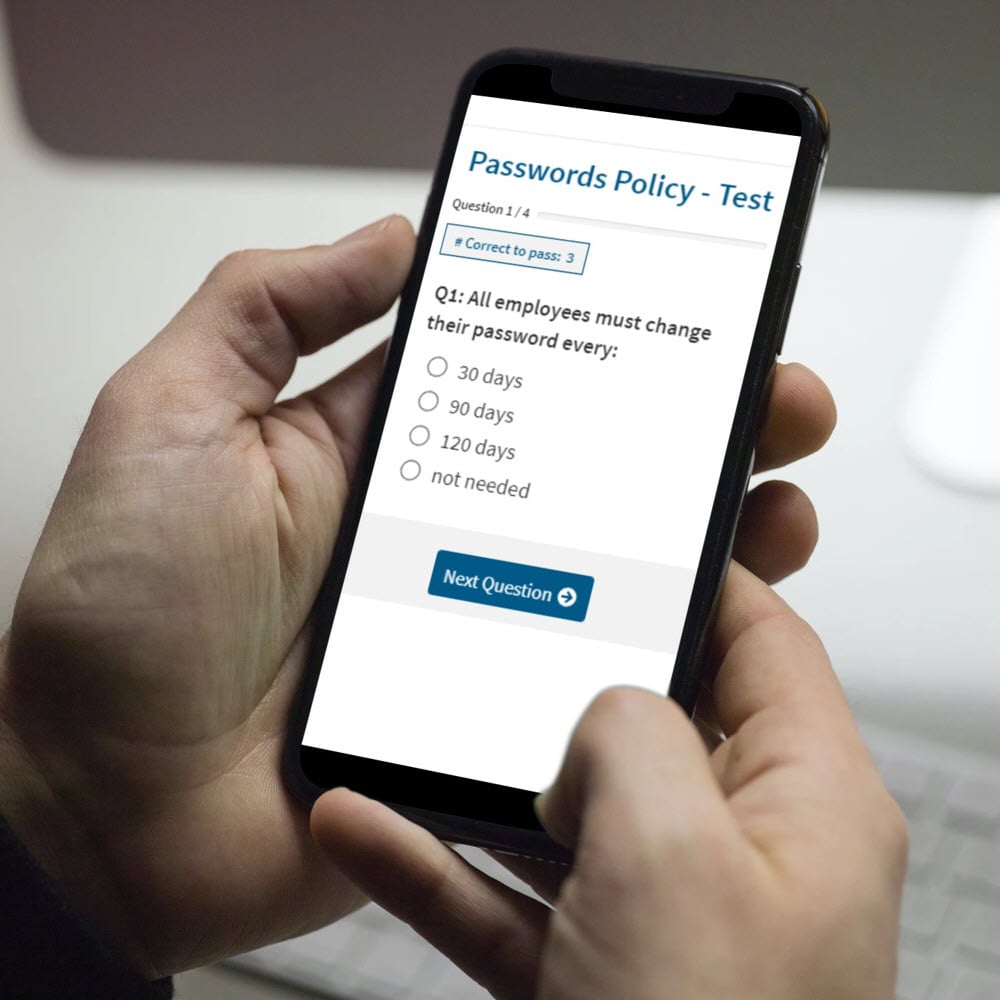 Dashboard
Get analytics in real time.
Want to know what the most popular policy is? What topics employees search for most often? Usage analytics help managers understand where employees need help. Zavanta provides the data you need to prove that employees are using policies and procedures.
Authorized users can view results from their Dashboard as well as export the data for use in other systems:
Read verify (attestation) stats
Testing results
Portal usage analytics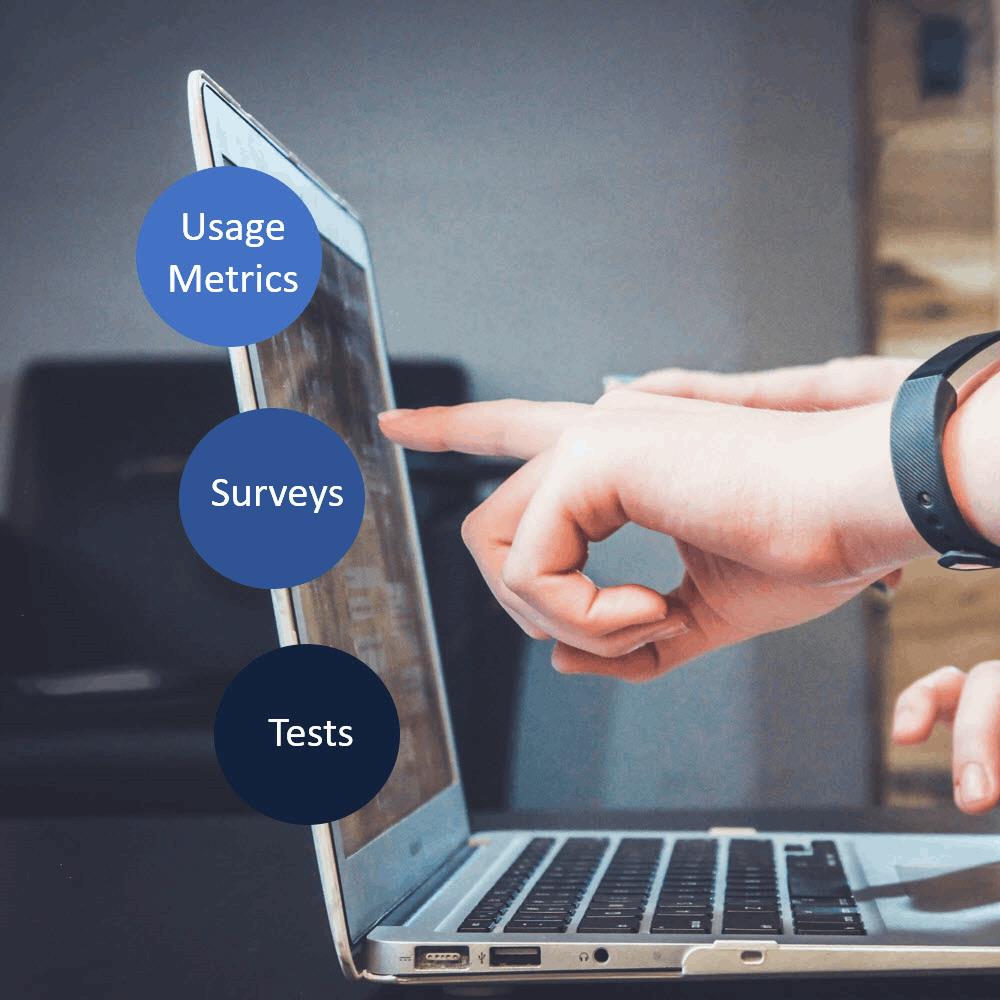 All the content management
essentials in one tool.
Managing a high volume of content that changes constantly is a unique challenge, requiring a specialized tool. Zavanta provides all the power and automation you need to manage operations knowledge, maintain controls, and make compliance easier and less error-prone.
Workflow Designer
Automate life cycle tasks.
Automate tasks for any phase in the life cycle starting with author assignments through reviews, approvals, distribution and versioning. Workflows streamline repetitive tasks, prevent errors, and reduce training time.
With Zavanta's Control Central, you can see where any document is in the flow, where reviews are stuck, and much more.

Gain insights with Dashboards.
Managers and Admins can get real time analytics that give them data about usage and where employees need help.

Throw your spreadsheets away.
Zavanta automatically tracks every change. With the document compare feature, you can compare changes in different versions.

"Slice and dice" content.
Filters let you report on and perform actions across documents within any category you set up: department, job title, division, regulation.

Automate notifications.
Notify teams based on any trigger for example when documents come due for review. Streamline email delivery with weekly digests.

Stay in control with roles-based permissions.
Define permissions to functions as well as access to published content.

Streamline versioning.
If an employee has the wrong version of an SOP or policy, the impact can be disastrous. Make versioning part of standardized workflows.