Business Solutions
Mergers & Acquisitions
Challenge:
Getting everyone on the same page.
When entities merge, operating procedures can vary dramatically from location to location, causing customer service inconsistencies and training difficulties. Changes of this magnitude have a significant impact on culture and morale.
During this transition period, Its especially critical that employees have clear direction.
Zavanta enables organizations standardize operating policies and procedures. With Zavanta's generated Employee Portal, your organization has a single "source of truth".
Zavanta has helps organizations re-structure:
Standardize operations and training
Shift work and responsibilities
Bolster investors and stakeholder trust
Improve employee satisfaction and confidence
Employees have a single source
of truth.
Essential features for performance support.
Zavanta's structure helps organizations avoid common pitfalls: inconsistencies content, documents that only confuse employees. Now, everything employees need to do their jobs is at their fingertips; accessible on any device.
Clear policies and SOPs enable management to set consistent standards across the organization
Supporting content such as a Company Dictionary ensures that everyone is using the same language
Links to SMEs put employees in touch with your resident experts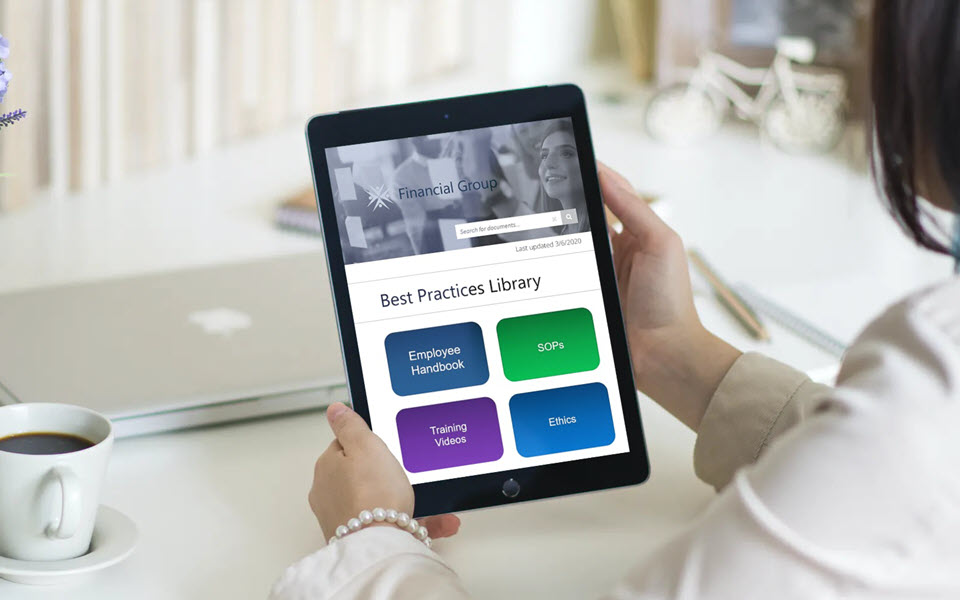 Everyone benefits.
Employees and management at all levels understand their role and how
they fit into the unified, big picture.

Employees
Major change can be disruptive, leaving employees frustrated. With Zavanta, employees have clear direction. Everyone is more confident and works smarter.

Operations Directors
Supervisors have a system for establishing consistent protocols. Operations run smoother, there's less chaos and miscommunication.

Board members, investors
Investors and outsiders are impressed when an organization has systems and standards in place. Good systems are essential for mitigating risk.

Regulators
Auditors and regulators love the organization Zavanta brings to compliance: policies, procedures are separated into well -organized units. Audit time is cut in half.

IT / Security Teams
Technical staff and product owners have a system for capturing and communicating SOPs for all applications in their technology stack as well as security policies and procedures.

Training Department
Training staff has a fast way to develop SOPs for use in creating consistent training. It's easy to create tests and report results.