Business Solutions
Operations Excellence
Challenge:
Standardizing "how we do business."
When work processes follow inconsistent or random paths, employees waste precious time "guessing" what to do and re-inventing the wheel instead of accomplishing their goals. What if you could reduce or even eliminate costly errors? Reduce inefficiencies? Get quality control "on lock"?
Much like the principle behind "franchising," standardizing how everyone should perform their jobs delivers numerous benefits. But most organizations don't have a systematic way to make this happen.
With our Zavanta software and Operations Mapping method, standardizing best practices across the organization is no longer a pipe dream.
Zavanta's track record is proven.
A marketing services firm saved $30,000/month by reducing errors and rework
A commercial bank opened 160 locations in under a year
A major manufacturer went from 60% to zero inspection defects
A call center reduced their call handling time so dramatically, they had to set a new standard.
Learn more about Zavanta >
"We call the employee Portal that Zavanta generates 'The Crossland Way'. All employees have access to it. It has helped us maintain our core values and standardize how things are done across 9 offices."
Loretta Maine, Crossland Way / LEED Coordinator
Crossland Construction
Create SOPs that turn average performers
into over-achievers.
(And we're not talking about 50 page PDF files.)
The essential features to standardize operations.
Everything you need to capture, communicate and maintain standard operating procedures (SOPs) is integrated into one system. Employees can access the latest and greatest in a web portal, printed reports, and manuals.
Zavanta's standardized authoring wizard makes it easy to create SOPs employees will actually use. All content is consistent no matter who the author is
SOPs and supporting content assets are linked to policies and standards
Surveys and document ratings let employees give feedback to supervisors
Explore features >
Operations Excellence
Zavanta Use Cases
Marketing Firm Saves $30,000 a Month
A large, marketing services firm was experiencing a high number of recurring errors in their direct mail group. They discovered that the "star" performer—who had a very low incidence of errors—followed a different procedure for completing her work than the others did.
Using Zavanta, the firm was able to standardize the best practices from their star performer across the entire workgroup. They reduced their overall errors by 75% and saved $30,000 a month for an annual savings of $360,000.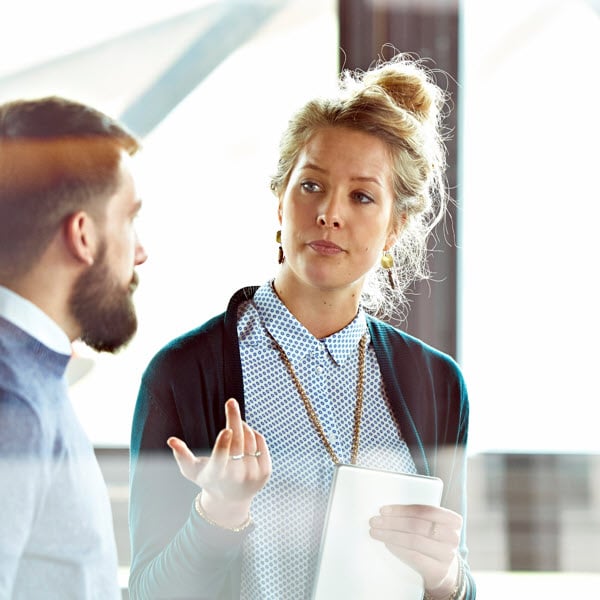 Manufacturer Eliminates Inspection Error Rate–Goes from 60% to 0%
The Quality Systems Coordinator for an international pipe coating corporation found that a certain installation error was causing a 60% inspection failure rate which resulted in increased waste and rework costs.
With Zavanta software, the company was able to streamline this process so that the error was eliminated entirely. The company found ways to reduce errors in many areas and also improve communication between the company and its clients.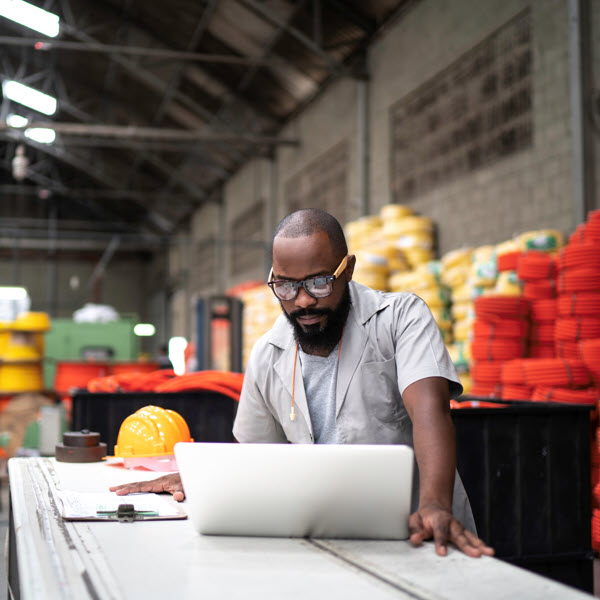 Everyone benefits.
Everyone understands their role and how they fit into the big picture.
Zavanta provides feedback tools so that organizations can continuously improve SOPs.

Employees
Instead of guessing or asking someone for help, employees can look up the best way to perform any task 24/7, from any device. They are more confident; they work smarter.

Supervisors
Supervisors can more easily delegate work. They spend less time answering routine questions.

Operations Leaders
No more operating via tribal knowledge, or one-offs. Zavanta gives managers a way to establish and communicate standards and best practices.

Regulators
Zavanta enables organizations to integrate compliance into their operations. Auditors and regulators love the results.

IT / Security Teams
Enterprise-grade security is built in. Zavanta's user management automation and tools helps manage hundreds or thousands of users.

Training Department
Training staff can use SOP / Policy content to provide consistent training and testing. Because SOPs can be linked into applications, job training is embedded into applications employees use every day.