Industry Solutions
Education
Communicating policies and
protocols to a large, diverse community
Educational institutions at all levels have intense regulatory and legal pressures. They also face the challenge of communicating constantly-changing policies and procedures to their student body, staff, faculty and the public at large. The technology options for them have historically been expensive, requiring a team of developers.
Now, with Zavanta, non-technical staff can create, manage, and communicate policies and procedures on their own, without IT. Zavanta auto-generates a searchable web portal that can be internal and/or public-facing. Department staff have a centralized way to enforce approval before policies and procedures are published.
Zavanta has helped educational organizations achieve these goals:
Meet regulatory compliance, reduce legal risk
Easily make policies and procedures accessible to their community
Streamline employee training
Establish strong governance standards
Promote their brand

"The ability to customize [our] portal to suit our needs made Zavanta stand out from the competition."
Diana Heeren, Associate Vice President for Finance Trinity University
Download Case Study
Essential features for Policy communication and compliance
From authoring, through reviews, and publishing, Zavanta streamlines the entire process. Everything is accessible in the Employee Portal. No IT resources needed.
Standardize all policies across departments with Zavanta's structured authoring wizard
Streamline reviews and approvals with automated workflows
Report employee attestation with Read Verify
Learn more about Zavanta's features >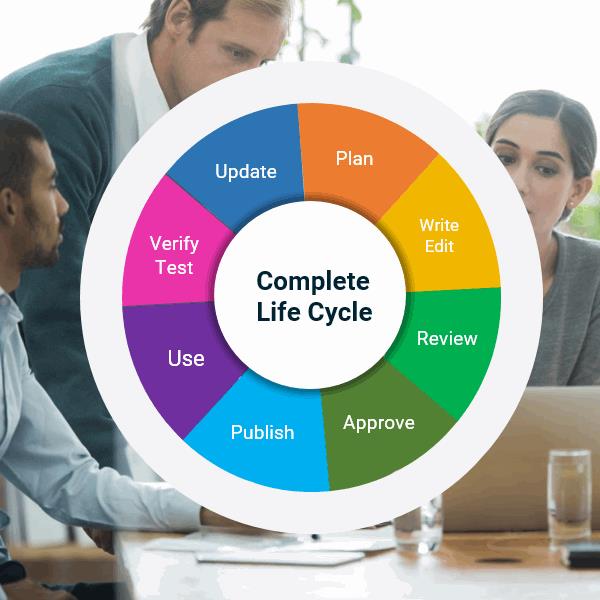 Better serve your community with a public-facing web portal
Zavanta gives you assessment tools to monitor comprehension and periodic testing:
Today most educational institutions are still serving up cumbersome PDFs or have to rely heavily on IT to support their communication needs.
Zavanta provides a more modern approach. End users across all departments can create and manage policies. Press a button and the lastest policies are published instantly in an easy-to-search web portal.
Create multiple portals for internal use or public-facing. Zavanta-generated portals are 508-compliant.
Learn more about Zavanta's portal generator >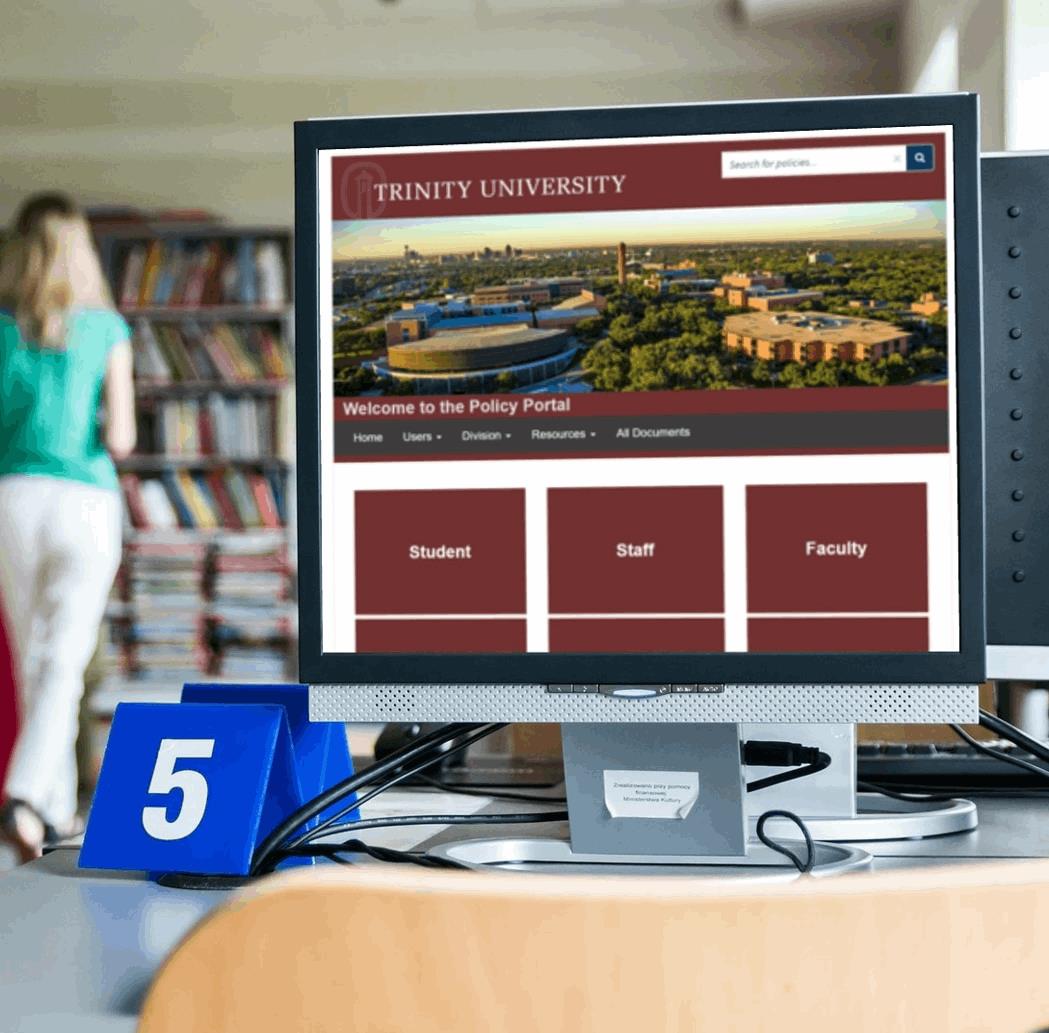 Everyone benefits.
Improve quality and governance with clear, up-to-date policies.
Make knowledge more accessible to all who need it.

Staff and Faculty
Everyone can easily find and understand policies and procedures. They operate within organizational guidelines, work more confidently.

General Public
The community can easily access the latest information easily. Information is well-organized and easy to search.

General Counsel
Anyone in legal, compliance or governance can be involved in policy creation and review. The result is a higher-quality end product and reduced risk.

Regulators
Policies are clearer; less vague. Auditors and regulators love the results. All content is well-organized.

IT / Security Teams
The portal Zavanta generates requires little if any IT resources. You can have a public-facing portal, internal portal, or multiple portals. You can integrate Zavanta search results with MS SharePoint.

Training Department
Capture SOP / Policy content to use in creating consistent training. Easily create tests and report results. Link content to any LMS.